On February 24th, Netflix will be premiering its first reality based competition, Ultimate Beastmaster.
We are so incredibly proud of our head instructor, Shinobi Poli, for having been given the opportunity to be one of 18 athletes to represent the USA. Shinobi helped represent the American Parkour community, and quickly established himself as a fan favorite with his goofy, charming personality on the show.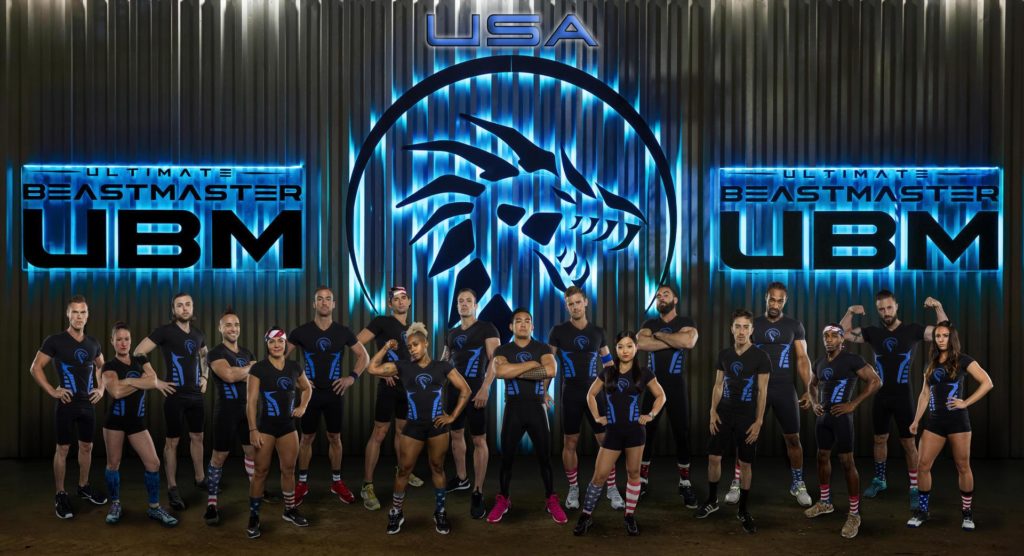 Ultimate Beastmaster is a test of skill and determination, featuring 18 athletes from 6 different countries. Each athlete showcases their own unique, varied skill sets. Each hour-long episode of the 10-episode series will feature 12 competitors, two from each country, who will take on the obstacle course known as "The Beast." At the end of each episode, a "Beastmaster" will be crowned and in the final episode of the season, the nine individual winners from each episode will compete against each other for the chance to become the "Ultimate Beastmaster".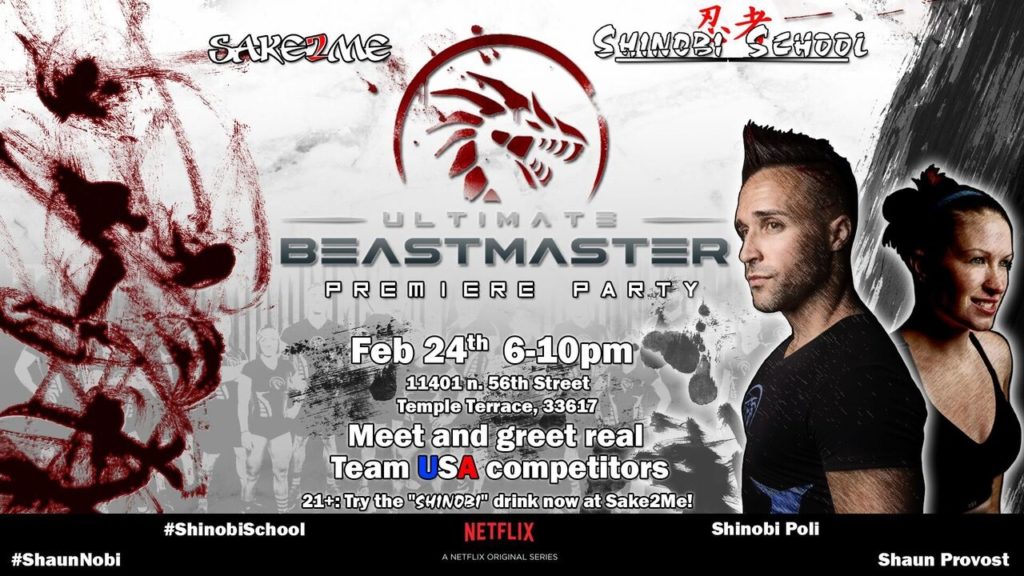 On February 24th Shinobi School will be hosting an Ultimate Beastmaster premiere party for our team USA competitors at Sake 2 Me! This release party will feature your favorite resident ninja  Shinobi, as well as his running partner and professional OCR athlete Shaun Provost. On the show, they formed the likable duo " Team ShaunNobi".
This will be the only release event in the nation to feature multiple Beastmaster competitors!
In addition to being able to see the show with your friends and the community, you can meet the competitors, hear their stories, and if you are over 21 there will be a  ninja themed "Shinobi" drink ONLY available at Sake 2 Me. Try this fruity concoction while cheering on its namesake!
This is your opportunity to party like a Beastmaster with our American competitors! See you there!!!