We take your training very seriously and work to make sure you have the absolute best in instructors during your classes for Shinobi School.  So, take a moment to meet some of the friendly faces that help make Shinobi School possible.
---
Shinobi Poli- Chief Instructor, Owner/Operator of Shinobi School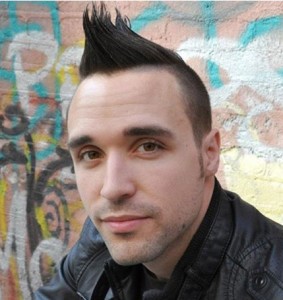 Shinobi is a nationally certified 3rd Degree Black Belt. The founder of Shinobi School and our friendly neighborhood ninja and tumbling specialist.  He is cross trained in Tae Kwon-Do, Muay Thai, Brazilian Jiu-Jitsu, HaganaH F.I.G.H.T., Judo, and Capoeira.
He's also an APK Level 2 nationally certified instructor through American Parkour. Actor, model, fight choreographer, stunt man, and entertainer; he's competed on TRUtv's 'Guinness World Records Gone Wild', NBC & Esquire Networks athletic reality show American Ninja Warrior 3x, and is one of 18 competitors to represent the USA on the Netflix Original series Ultimate Beastmaster.
Shinobi Poli also provides live entertainment opportunities to the Tampa Bay Area through travelling stunt/cirque shows that are nerd/pop culture themed in association with Shinobi School. He's provided entertainment to Busch Gardens for 14yrs, Lowry Park Zoo for 2yrs, and "The Vault" for 1yr. He was the head choreographer for the Gasparilla Coronation in 2013, and lead stunt choreographer and stunt double for the MazzAppeal Films indie horror movie Scathing. When he isn't teaching classes, training, or travelling for shoots, he's spending time with daughter and bringing children's dreams to life as their favorite superheroes through the world of live entertainment and charity work.
---
Anne Tully – Program Director and Operations Manager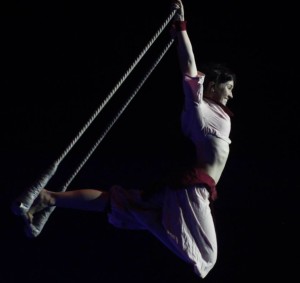 Anne has earned the nickname Kunoichi  (aka Lady Ninja),  and is our humble and extremely talented aerialist and flexibility instructor. She can also be found using her skills as a technician and designer to improve and create new equipment for Shinobi School. When she is not on her trapeze, lyra or silks, she spends her time entertaining in a variety of ways. She began dancing in 1990, began aerials and stage combat training in 2009, received her MFA in Scenic Design from UF in 2013, and passed the APK Level II Parkour Instructor Certification in 2014. She has also appeared on American Ninja Warrior and has three kitty cats she adores.
---
Shinobi School Volunteer Program
It takes a village to keep this incredible community running. Thankfully Shinobi School has a dedicated group of volunteers who donate their time to help make sure that our school stays healthy, safe, and happy! Make sure to thank our volunteers for all they do, they make the magic happen behind the scenes!
Administrative / Social Media Volunteers:
Erin Johnson
Liza Sotomayor
Elyza Salazar
Melina Andersen
Community Leaders / Athletic Volunteers:
Brad Phillippe
Tom McGowan
Myron Gumbs
Chris Ell
Development / Maintenance Volunteers:
Dylan Butler
Joe Sotomayor
Shawn Brown