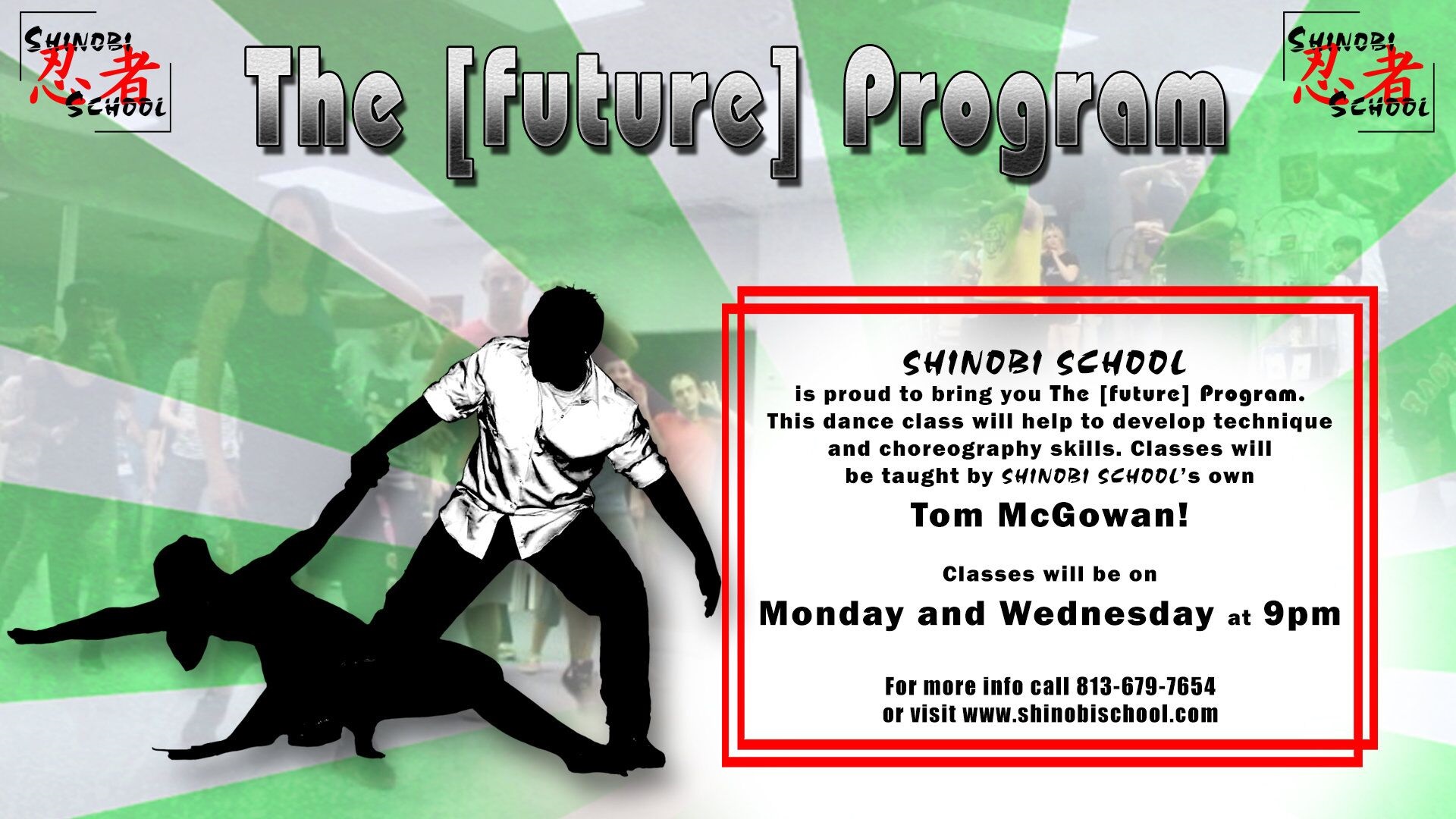 The [future] Program is a dance class that changes weekly and pushes you to explore new forms of dance, movement, and expression within the class.
Monday classes technique will be focused on as lead dance instructor, Thomas McGowan, and a variety of guest instructors invited in specifically for these classes take you on a journey through different styles of dance.
Wednesday classes target choreography techniques to help you learn to apply what you have learned through The [future] Program and develop the skills necessary to express yourself through your own choreography.
Please wear comfortable clothes and shoes that are easy to dance and move in, and come in with an open mind, a good attitude, and a readiness to expand your dance horizons like never before!
The [future] Program
Mondays & Wednesdays
9:00pm-10:00pm – Ages 12+